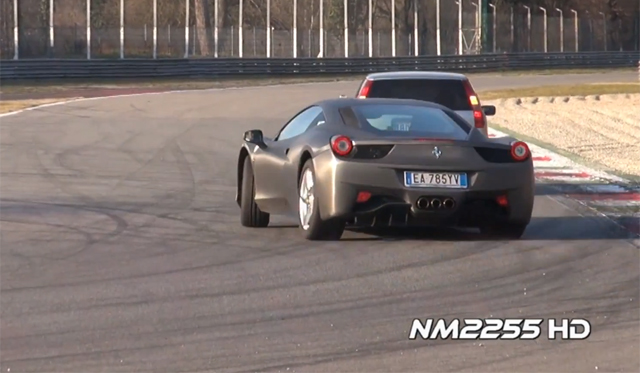 We recently brought you a video of NM2255 riding shotgun in a matte black Ferrari 458 Italia which was powersliding through some of the most famous corners on the Formula One Monza racetrack in the heart of Italy.
Well, NM2255 has released a follow up video to that, however this time we're given an outside look at the driver's impressive powersliding skills, as the 570hp, rear-wheel drive Italian supercar continues to slide out of the circuits' first corner chicane.
Based purely on the number of times the cars tail does step out, we wouldn't be surprised at all if the 458 ripped through a couple of sets of rear tires, but if you're wealthy enough to own a 458 Italia, then you can probably also afford to bring spare tires to any track days you choose to attend!