After being developed ferociously for well over 5 years, and after its numerous concept variants, the Toyota GT 86 coupe was introduced to much fanfare and marks a re-establishment of the affordable rear-wheel drive sports car market.
In order to capture this high demand, while also increasing the car's popularity further, Toyota will unquestionably release a selection of upgrades, updates and facelifts as the GT 86's production continues. The first variant off that list will be a convertible version which is set to debut in concept form at the 2013 Geneva Motor Show.
However, that recent announcement didn't stop one eagle-eyed spy photographer to snap a photo of what appears to be a production-ready GT 86 Convertible being tinkered with in South Africa.
The following spy shots were taken in the heart of Cape Town through a fence and the pearl white car looks just as visually-appealing as its coupe variant.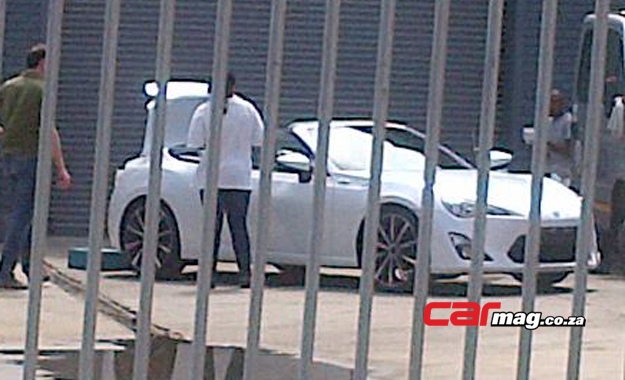 Unlike many supercar convertibles which can maintain much of their rigidity, we wouldn't be at all surprised if the GT 86 Convertible was a bit less capable on track due to its low price-point.
Nevertheless, it'll inevitably be very popular among the ladies!
[Via CarMag]