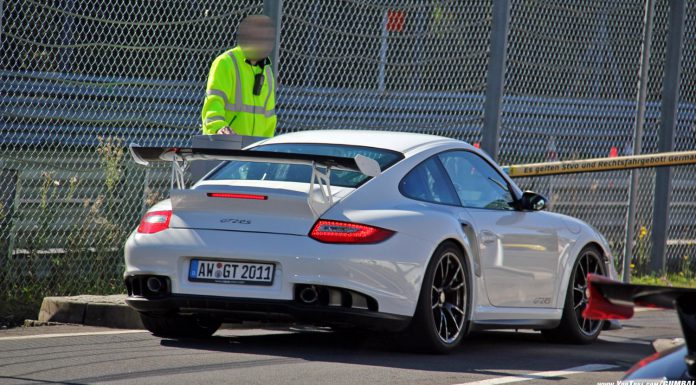 In standard form, the Porsche 997.2 911 GT2 R is one of the world's fastest supercars and as a result, you couldn't blame any owner for keeping their RS completely stock. However, the following GT2 RS obviously didn't feel that way and decided to completely remove the car's OEM rear wing, and replace it with the wing from its baby brother, the GT3 RS.
Thanks to the design similarities which the GT3 and GT2 models share, the new rear wing actually suits the GT2 quite well. After all, completing such an update is nothing like modifying a Gallardo Superleggera rear wing to fit an Aventador or Murcielago!
In addition to the above images, Gumbal on YouTube also managed to get some great driving footage of the car on the legendary Nurburgring!