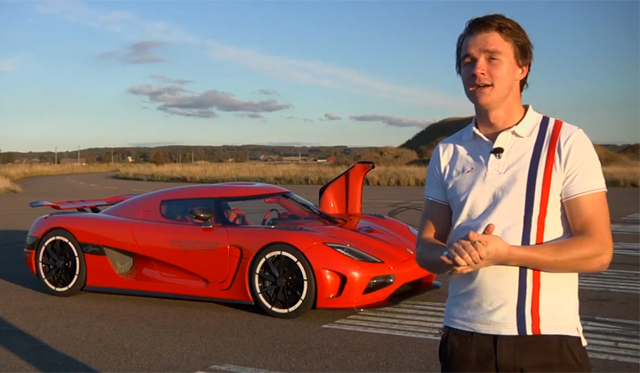 For the fifth episode of the ongoing Inside Koenigsegg web-series on the Drive YouTube channel, the team speaks to Koenigsegg's test driver, Robert Serwanski and dissects some of his test driving routine as well as how the car is perfectly tuned before being delivered to customers.
The overall aim of the Agera R is to be the greatest supercar in the world and in order to do this, the car is reportedly very simple to drive and Serwanski is the man lucky enough to test each and every Koenigsegg produced which he drives to the limit on the company's Angelholm airfield.
Despite the extensive amount of work which Serwanski obviously puts into perfecting every Koenigsegg, it's hard to deny the fact that he has one of the greatest jobs in the world.
And while speaking about Koenigsegg's, GTspirit has a very special feature coming your way soon….