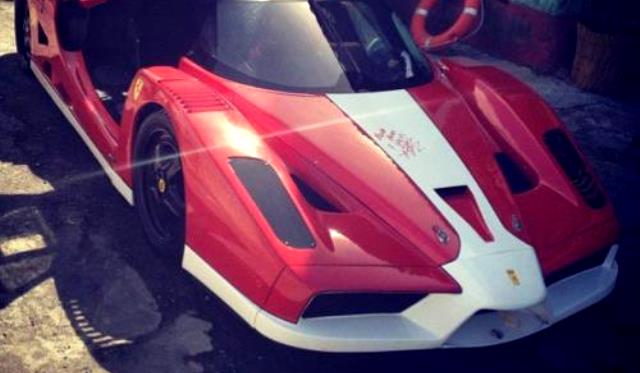 Ludacris, one of the actors set to feature in the upcoming Fast and Furious 6 movie, posted a photo of the Ferrari FXX he shares the silver screen with. The photo clearly reveals that actually, what many thought was a real Ferrari FXX, is in fact a replica!
The differences are evident from the shape of the windshield and the hood. Those with a keen eye for detail will also notice that the fender vents on this car don't actually form part of the real FXX design. The final give away feature, aside from the Gullwing doors, are the headlights which are very different from those of the actual FXX, both in shape and tint.
There is no word on the base for the replica. We can tell you that the original Ferrari FXX, features a 6,262 cc V12 engine that can deliver over 800hp at 8,500rpm. Thanks to its F1 inspired gearbox that delivers gear change times of less than 100ms.
Can you identify any more give away features? Feel free to discuss using the comments section.