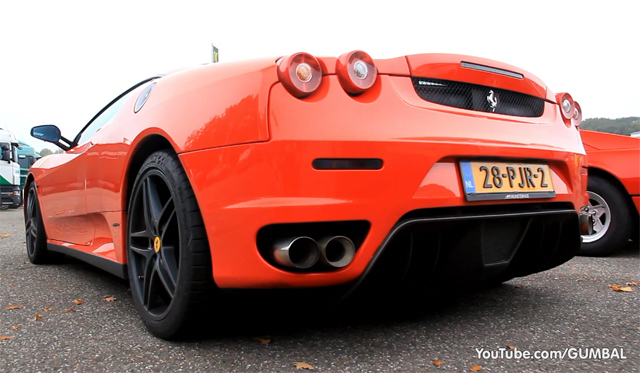 Ferrari's F430 has never been a car which can be criticised for its exhaust note. When the exhaust valves open up on the 4.3-liter V8 engine Italian exotic, it produces an unmistakable Ferrari exhaust note. It is one of the most intoxicating notes produced by any supercar currently on the market.
However, the following red Ferrari F430 fitted with a Capristo Exhaust System is so loud that it comes close to overshadowing even the 430 Scuderia and 360 Challenge Stradale which can also be seen driving with the F430 in the following video.
This is quite an achievement as the 360CS remains one of the loudest supercars ever produced since its introduction. Be sure to take a listen for yourself, preferably with the speakers turned up!