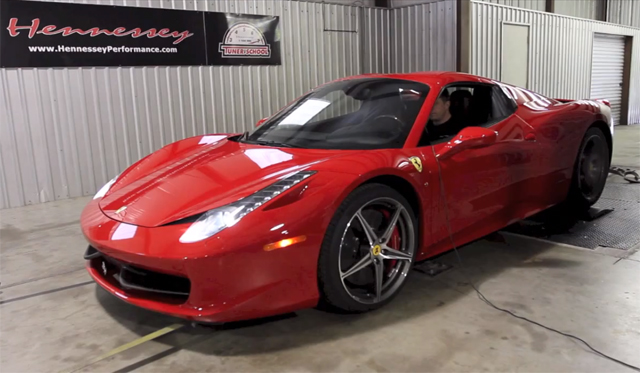 Amidst the firm's recent accomplishment of creating the world's fastest accelerating supercar, Hennessey Performance has also been hard at work creating a new twin-turbo package for the ever-popular Ferrari 458 Italia and the 458 Italia Spider.
For much of Hennessey Performance's existence, the American tuner has stayed away from tinkering with the near perfection of all Ferrari's, but their latest creation is set to send the 458 Italia to a whole new level and make it more than capable of battling rival tuner Underground Racing.
In order to tease the launch of the firm's new twin-turbo package, they have released a dyno test video of a stock Ferrari 458 Italia Spider which managed to pump out just over 450hp at the rear wheels.
When Hennessey Performance is done with the car however, the firm plans to lift power considerably to over the 800whp mark.
Stay tuned for updates!