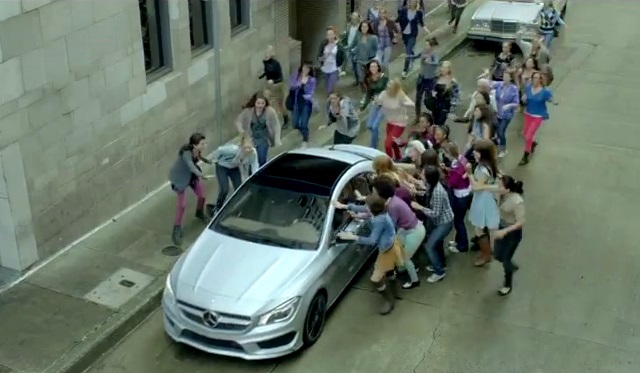 Mercedes-Benz USA has revealed a new commercial for the 2013 Mercedes-Benz CLA to be shown during the Super Bowl this Sunday. The video highlights its price of $29,900; the cheapest Mercedes-Benz ever offered in the US. Yes, Mercedes-Benz is aiming at the younger buyer, dubbed as the "baby CLS", the CLA is definitely well positioned with its official European debut set for Geneva Motor Show.
The video shows a young man about to make a deal with the devil in order to get the new CLA he spotted on a billboard. But before the deal is done, the young man realizes its price of only $29,900 and he calls the deal off.
The Mercedes-Benz CLA 250 features a turbocharged inline 2.0 liter four-cylinder engine producing 208hp and 258lb-ft of torque. Mated to a seven-speed dual-clutch transmission, the CLA 250 has the potential to hit 100km/h in less than 6.5 seconds all while looking extremely stylish thanks to its 17-inch alloy wheels which can be upgraded to 18-inch, five-spoke wheels when optioned with the sport package.
http://www.youtube.com/watch?v=oPNr0_6MnDo#!