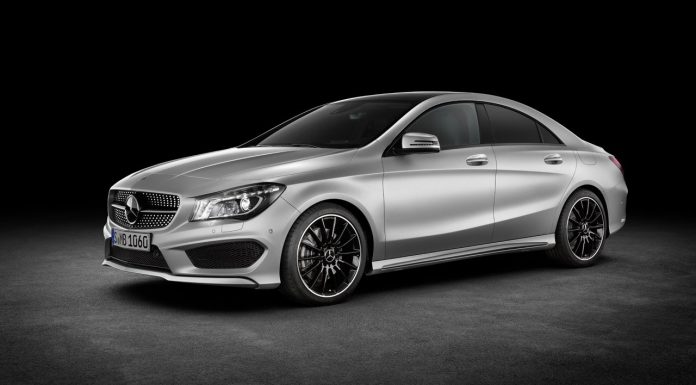 With the 2013 Detroit Motor Show starting in full-swing tomorrow, Mercedes-Benz has just released the brand CLA 250, a car which the German company is pinning as being a "style rebel".
The CLA 250 is set to become Mercedes' entry level sports-sedan and even though its new engine may not entirely match up to its aggressive exterior, it's definitely an eye-catcher and more than capable of competing with the BMW 1-Series.
The new car rides on the same architecture underpinning the A-Class hatchback, and is basically styled to appear like the Mercedes-Benz CLS, albeit on a much smaller scale. With the release of the car, Mercedes-Benz has also confirmed that the CLA 250 is unfortunately only bound for US shores, meaning the rest of us will have to wait until the more-potent CLA 45 AMG is released globally soon.
With all that out of the way, the CLA250 features a turbocharged inline 2.0 liter four-cylinder engine producing 208hp and 258lb-ft of torque. Mated to a seven-speed dual-clutch transmission, the CLA250 has the potential to hit 100km/h in less than 6.5 seconds all while looking extremely stylish thanks to its 17-inch alloy wheels which can be upgraded to 18-inch, five-spoke wheels when optioned with the sport package.
As with all cars produced by Mercedes-Benz, the interior is an exclusive and luxurious place to be, with the base model utilising a 5.8-inch multimedia display and fitted with an array of leather parts where aluminium and wood trim is available at an additional price.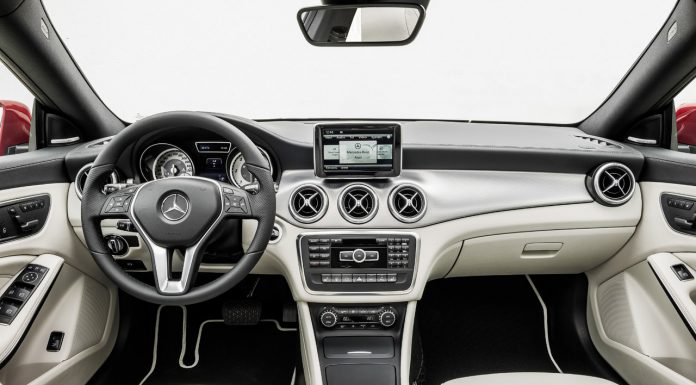 Mercedes-Benz's CLA250 is expected to fall just below the C-Class in terms of its price point when it hits the market in late September, meaning one can be yours for under $35,000.