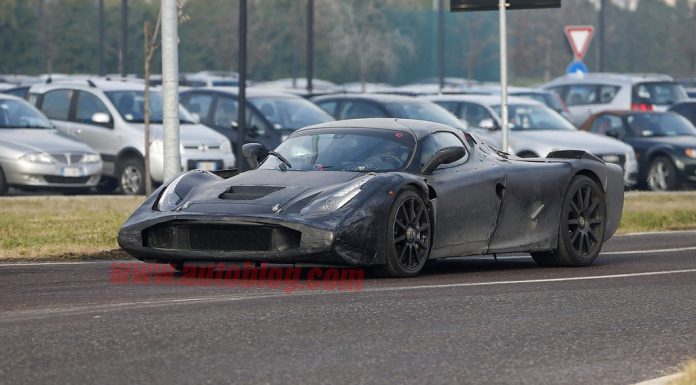 As we reported a few weeks back, the Ferrari Enzo's successor, the F150, was previewed privately to an exclusive group of VIP clients and new details about the car have emerged since that preview.
Previous reports suggesting that the 7.3-liter V12 engine would produce 800hp were correct. Additionally, the fitment of a new KERS/hybrid system then lifts that figure to 950hp, just like previously reported. However, on the weight side of things, early speculation suggested the car could weigh as little as 1,000 or 1,100kg, but it'll reportedly tip the scales at 1,270kg. Not quite as impressive as first thought, but extraordinary nonetheless.
Furthermore, Ferrari is said to have developed the F150's engine to closely mimic a Formula One engine at full revs. While speaking about revs, it's worth mentioning the new F150 will red-line at 9,200rpm and max torque will be available from just 1,000rpm!
In order to keep up with demand for the car, Ferrari is set to produce 499 F150's, which is exactly 99 more than the original production run of the Enzo. With each unit set to cost 1,200,000 euro, the Ferrari F150 will finally be unveiled at Geneva with deliveries commencing in December this year!
[Via Teamspeed]