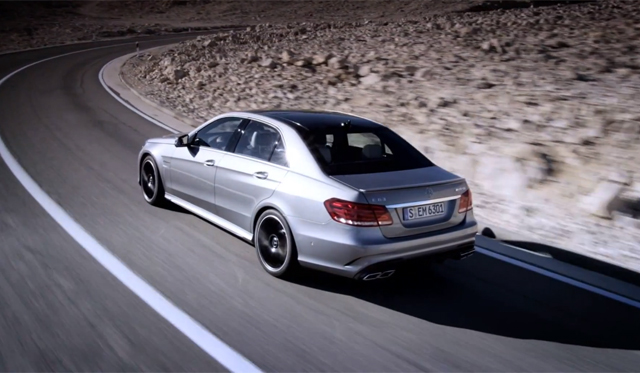 The latest creation from Mercedes-Benz's in-house tuner, AMG was recently released as the brand new E63 AMG and in order to celebrate the car's official launch, the German company has released the first official trailer for the 2014 model.
The new E63 AMG is pinned to feature prominently at Mercedes' booth at the 2013 Geneva Motor Show in March, and rather than trying to sell the high-powered machine in a similar fashion to the new CLA250, Mercedes-Benz opted for some hardcore driving scenes to be filmed to help capture the true essence of what makes the brand new E63 AMG and real BMW M5 fighter.
In standard form, the E63 AMG pumps out 557hp and up to 577hp when the S-Model is purchased. Consequently, the car is specifically aimed at true automotive gear-heads you may need to carry their children around and the new trailer plays on this common interest with some high-paced scenic road and track driving.