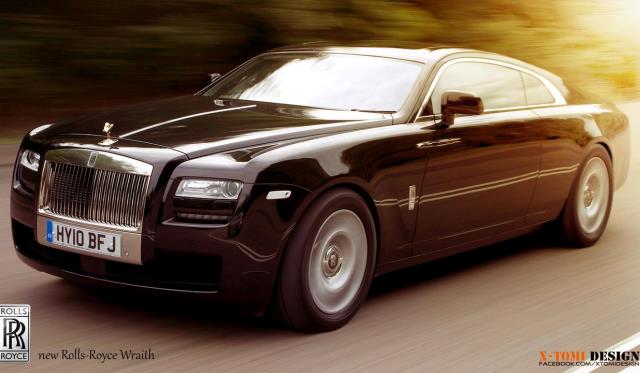 Virtual tuner X-Tomi has presented a render of the upcoming Rolls-Royce Wraith expected to debut at the Geneva Motor Show. Rolls-Royce confirmed that new teaser images of the car will be released on the 12th of February, 19th of February and the 26th of February.
The Wraith will be based on the Rolls-Royce Ghost platform, which is itself, a heavily revised BMW 7-Series platform. Expect the usual Rolls-Royce refinements, plush interiors, a smooth ride and a fantastic V12 poweplant.
Of course, the Wraith has been spotted testing extensively at the Nordschliefe. Expect some sporting potential from the baby Rolls! First customer deliveries are expected in the fourth quarter of 2013.