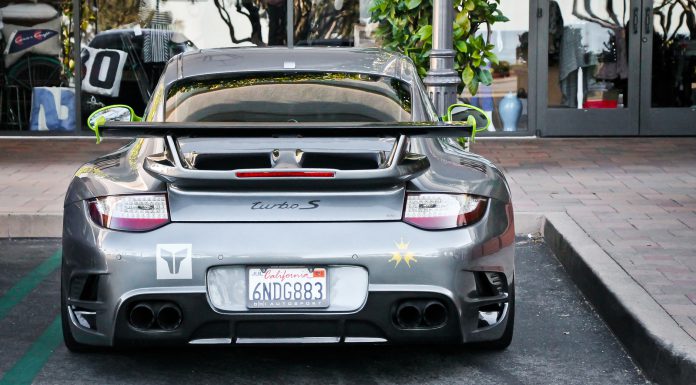 Our latest Photo of the Day comes courtesy of Andrew Olson, also known as Countach fan on Flickr and features a heavily modified Porsche 911 Turbo S.
We're not quite sure where this Turbo S gets its aftermarket parts from, as the rear wing, rear bumper and exhaust tips have all been upgraded form the regular car, but it's certainly an impressive piece of machinery.
Despite not knowing every detail about this car, the following photo clearly frames it beautifully and that's why it's been chosen as our latest Photo of the Day!
If you have any more details about this car, be sure to let us know!