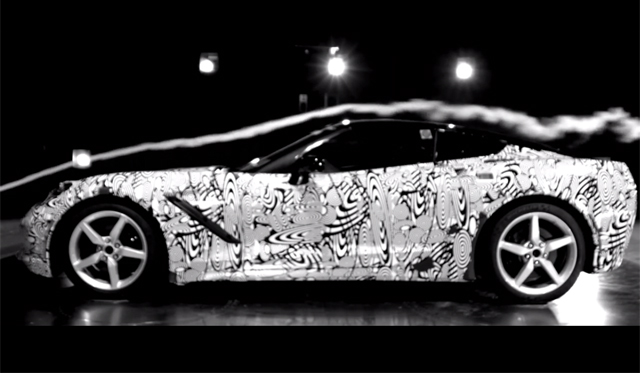 After the release of the 2014 Chevrolet Corvette Stingray at the recently concluded 2013 Detroit Motor Show, Chevrolet has released a brand new video showcasing the premise behind the new car's aerodynamically inspired body design.
The company takes a look at how drag has been improved significantly via the air ducts on the hood, while the rear-quarter inlets have been implemented to cool the rear-mounted transmission.
http://www.youtube.com/watch?feature=player_embedded&v=DnyYHKAGmII#!
Further vents have been incorporated to help cool the car's brakes, while the large front grille obviously helps to cool the brand new 450hp and 450lb-ft of torque, V8 engine.