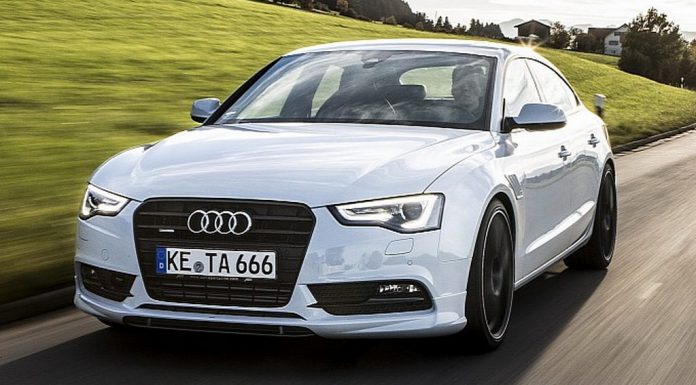 ABT Sportsline has just made available its new tuning kit for the recently facelifted version of the Audi A5 Sportback.
The car features a selection of subtle exterior changes, while most of ABT's energy has been placed into the car's engine bay. ABT has tuned the entire A5 Sportback line-up, starting with the base 1.8-liter TFSI unit which now produces 211hp, up from a stock output of just 170hp.
Next up, the 2.0-liter A5 now pumps out 270hp, from 211hp in stock form and finally, the 3.0-liter V6 powered A5 was uprated from a measly 272hp to 380hp.
On top of these engine modifications, ABT Sportsline is offering a custom aftermarket quad-exhaust pipe system for the entire A5 Sportback line-up. Additionally, the A5 Sportback by ABT can be optioned with a special suspension system which can be lowered by between 25 or 50mm from the car's stock height, while forged alloy wheels measuring either 19 or 20-inch are also available.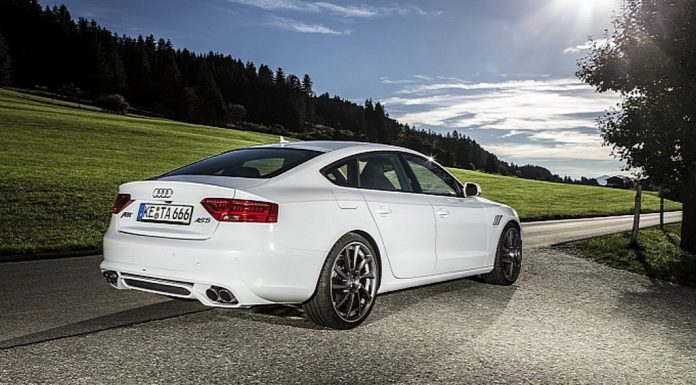 Moving around to the exterior and the car features a new front splitter, fender mounted air intake and a new rear fascia.