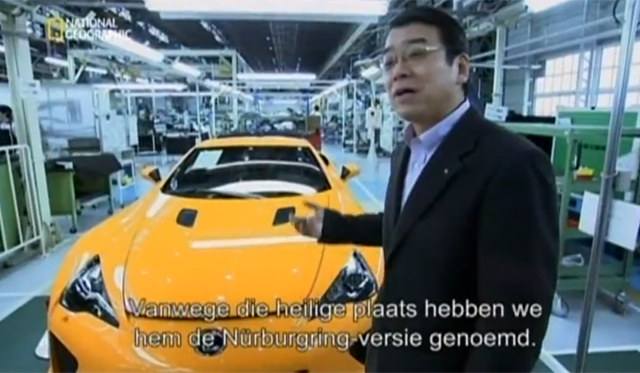 In National Geographic's never ending quest to document how every facet of human life operates, the team took to the Lexus factory to discover how the Japanese company's range-topping LFA was produced prior to the final LFA being completed in early December last year.
Most supercar enthusiasts will already know that developing the LFA took well over a decade, with numerous concept cars being released during that time. Admittedly, the development of the LFA was somewhat slowed down when the firm decided to completely scrap all of its previous development into building an aluminium LFA in favour of a carbon fiber laden supercar.
http://www.youtube.com/watch?feature=player_embedded&v=YRgp0GbXpY8
The Megafactories clip takes an in-depth tour into all the crucial construction stages of the LFA, including an exclusive look into Lexus' secret carbon fiber development facility and their bespoke carbon fiber weaving machine.