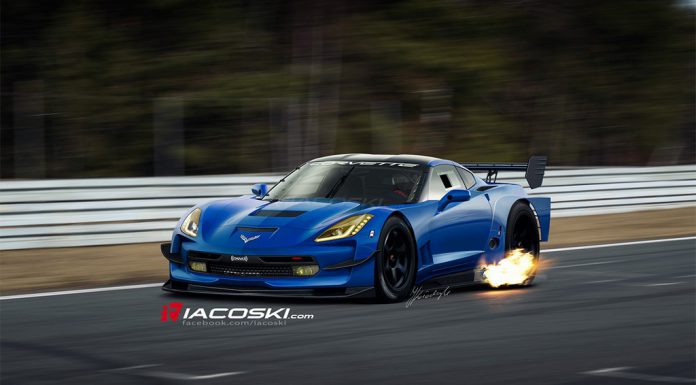 The 2014 Chevrolet Corvette Stingray was previewed just over one week ago, and in that time numerous renderings of the car have already been completed, whether it be depicting a convertible version of the car or simply one rolling on a unique set of aftermarket wheels.
Well, the latest renderings are unquestionably the most impressive to date with them showcasing a track-ready variant of the Corvette C7 which will inevitably enter GT1 championship racing in the coming years, as well as competing in the 24 Hours of Le Mans to replace the Corvette C6's which often dominate their class.
The renderings were put together by Jacek Kolodziejczyk, better known as IACOSKI and feature the new Corvette on track, shooting flames from its side-exiting exhausts and featuring a selection of aerodynamic improvements which will inevitably be featured on the car when it does hit the race track competitively.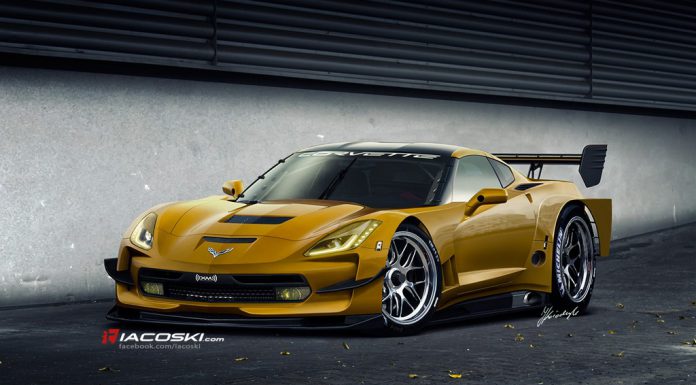 Completed in more of a Super GT style rather than the ALMS style of racer, this is about as aggressive as the Corvette Stingray C7 is ever likely to be.