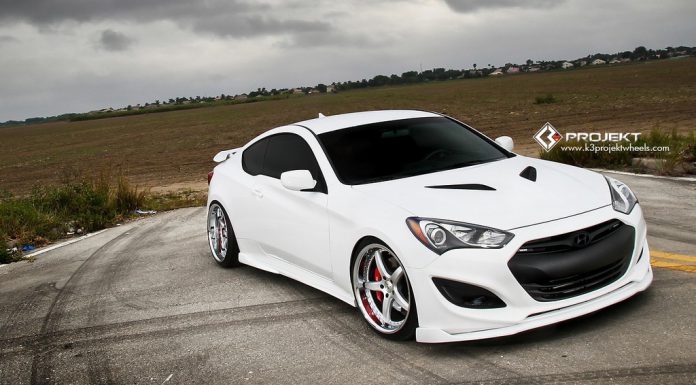 The team at K3 Projekt recently completed their latest custom build, this time involving an epic Hyundai Genesis Coupe.
The stock Hyundai Genesis Coupe is already quite an impressive performance car, but K3 Projekt turned the dial up to 11 with this build, fitting the car with a host of performance and visual upgrades.
First and foremost, this particular car is the 2013 RSpec model, featuring a turbocharged 2.0 liter engine. K3 Projekt then went about fitting a Weir Tech SRI, SFR Pre Tune ECU, Stance Super Sport coil overs, Eibach front/rear sway bars, and Nitto555 tires measuring 225/35/20 front and 275/30/20 rear.
From a visual standpoint, the car has then been fitted with a Sequence matte black grill cover, Sequence Spec_RS front diffuser, Sequence Spec-1 side skirts, Sequence carbon fiber rear diffuser and a matte black rear wing emblem.