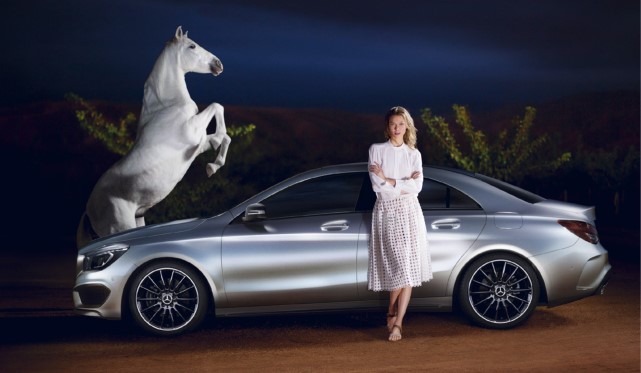 Chicago-born supermodel Karlie Kloss has starred in Ryan McGinley's latest film based upon the 2013 Mercedes-Benz CLA that debuted at the Detroit Motor Show.
The film was made among the vertiginous drops and lone oak trees of California's Tejon Ranch where Kloss would stop to stare at a white horse, a moment is taken to show emotional attachments between the horse and the Mercedes after which Kloss would be forced to ride shot gun moments after chasing the CLA which had left her behind driving "on its own".
When asked in an interview to choose between Horse riding and horsepower, Kloss comfortably said- Horsepower!
[Via Nowness.com]