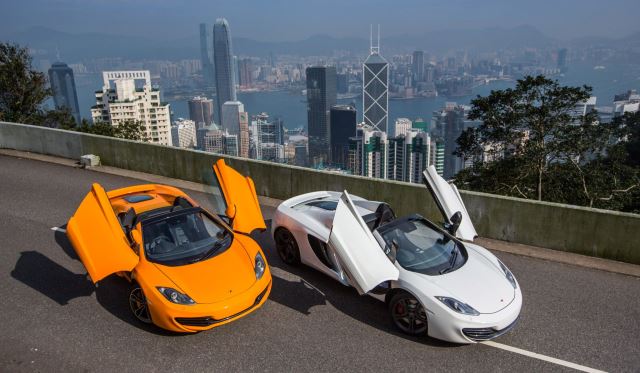 AkzoNobel, a provider of high-tech coatings and artificial fibers, is the paint supplier to the Vodafone McLaren Mercedes (VMM) Formula 1 team. They have acquired a new contract to supply advanced paint technology to McLaren Automotive, extending their supply chain to the road cars. It means that customers can now order a 12C or 12 Spider in the wonderful silvergry color of McLaren's F1 car, driven by Jenson Button and Sergio Perez.
McLaren road cars have similar characteristics to the VMM F1 cars in that they require coatings which must conform to certain technical standards, such as keeping weight to an absolute minimum. Speaking during the signing of the agreement, Ron Dennis CBE, Executive Chairman of McLaren Automotive said that McLaren sports cars take the raw elements of Formula 1 principles, processes and performance and forge them into their road cars.
Also speaking during the contract signing, AkzoNobel's CFO Keith Nichols said;
We're proud to have been selected to supply paint for McLaren's road cars, the extension of our technology partnership to include road cars confirms that our color excellence and advanced coatings meet the most stringent customer requirements. Whether we are perfecting a particular finish or meeting the need for fewer layers of paint, offering a competitive advantage and building strong relationships such as this are vital for our business. We therefore look forward to an ongoing and mutually beneficial cooperation with McLaren.