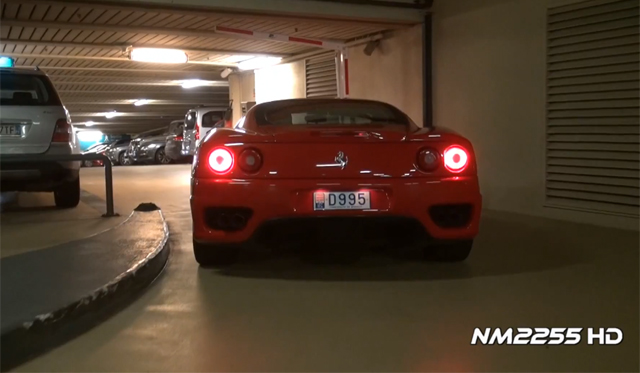 Let my pose a question for you. What would you get when you combine the 3.6 liter Italian V8 engine with a Level 2 exhaust upgrade thanks to Capristo? Well, you'd get one of the best sounding supercars on the planet. But what if we were to take that one step further. What if we were to add in a closed parking garage into the equation?
Well, the result would be an absolute auditory lovefest possibly even exceeding the rip-snorting soundtrack produced by the 7.3 liter V12 engine fitted to the Pagani Zonda. And fortunately enough, NM2255 on YouTube was lucky enough to film such a car in such an environment and the video can be seen here at GTspirit!
Despite the closed environment of the parking garage, the driver of this 360 Modena shows no fear (or is that no brains?) when revving the Italian supercar and aggressively launching it into the distance with car lining the garage just metres away.
Even though the dangers and self-evident, it certainly makes for an entertaining video!