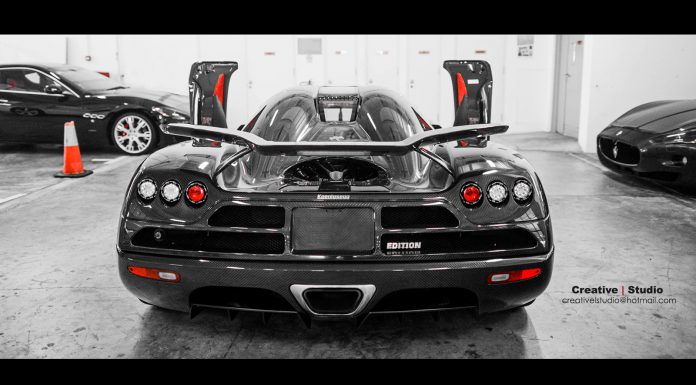 Even though the Koenigsegg CCXR may have been recently overshadowed by the Agera and Agera R as the Swedish company's flagship supercar, it still remains one of Koenigsegg's most exclusive cars with just six units of the carbon fiber clad exotic being produced, only one of which is a right-hand drive model.
And in the latest addition in our string of Photo Of The Day articles, the following CCXR shot by Creative l Studio is that very right-hand drive Koenigsegg CCXR with this particular picture helping to capture the rear stance of the 1,000hp-odd Swedish supercar in a very unique way.
Not only does the absence of a rear license plate help add to the overall appearance of the car, the lights present when taking this shot help frame the cars curves nicely as well as reflecting the gloss appearance of the carbon fiber.