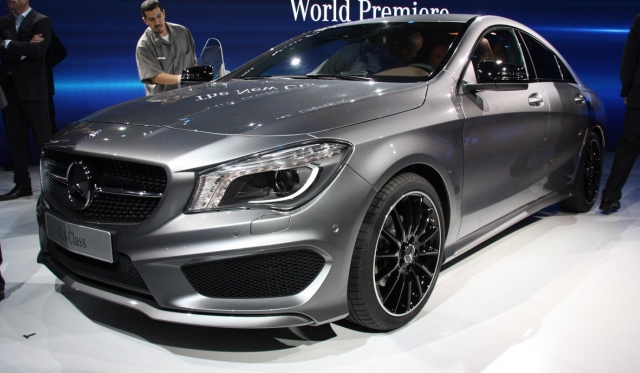 After previewing the brand new 2014 Mercedes-Benz CLA 250 just prior to the doors opening at the 2013 Detroit Motor Show, GTspirit was on hand to capture the following live shots of the German company's new "style rebel" right at motor city's largest automotive event.
Designed as a new entry-level sports-oriented sedan, the Mercedes-Benz CLA 250 looks equally impressive in person as it does in the official press photos released of the car and is set to go on sale in late September this year in the US for just under $35,000.
Featuring a new 2.0 liter inline four-cylinder engine, the CLA250 produces 208hp and 258lb-ft of torque and should be more than capable of launching to 100km/h in less than 6.5 seconds.
However, the CLA 250 hasn't been designed purely with affordable speed in mind, with its luxurious interior reminding us that it is in fact a car primarily created to be an affordable, yet well-equipped Mercedes-Benz capable of competing with the BMW 1-Series.