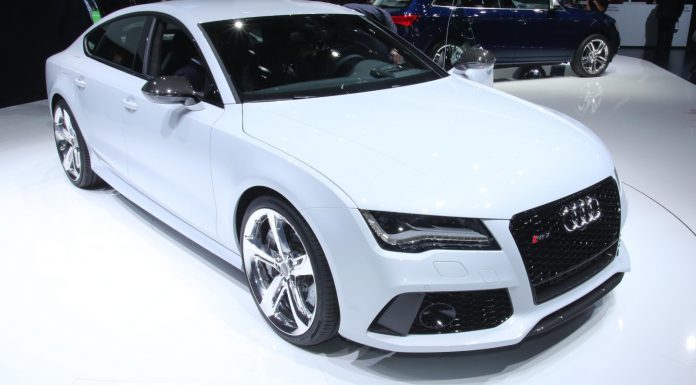 The 2014 Audi RS7 Sportsback is showing its face at the Detroit Motor Show, just after its official release by Audi. We had a closer look at the new RS-model.
The RS7 will be powered by a 4.0 TFSI engine producing 560hp. The sprint from naught to 100km/h happens in just 3.9 seconds. It will feature the most innovative efficiency technology from Audi, the cylinder on demand (COD) system where at low to medium loads and engine speeds it will ensure that the 4.0 TFSI runs as a four-cylinder engine until the driver accelerates more strongly again.
Audi is offering the exterior in a choice of ten exterior colors, including the new shade Nardo gray and the exclusive finish Daytona gray, matt effect while the interior features dial instruments in black faces, white scales and red needles amongst other features not to mention the RS sport seats with pronounced side bolsters, integrated head restraints and RS7 logos.