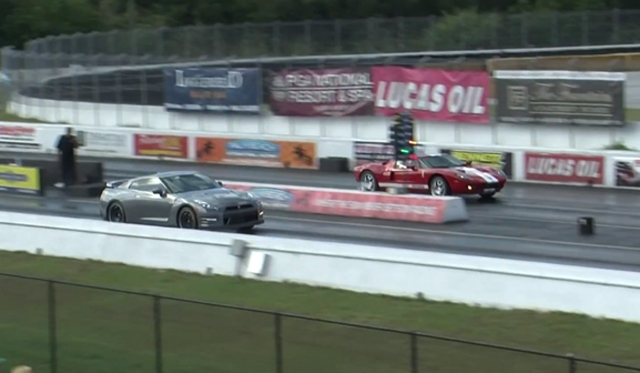 Even though the Ford GT went out of production almost seven years ago, the iconic American supercar has continued to be one of the most popular cars for tuners around the world and still manages to compete in the highest echelons of GT1-championship racing.
Conversely, the Nissan GT-R was unveiled just over one year after production of the Ford GT ceased and has received numerous styling and performance updates throughout its relatively short lifespan. However, in the following drag race, you could be mistaken for thinking that the two cars come from exactly the same supercar era.
In this particular race, the red and white Ford GT has been tuned by the geniuses at Heffner Performance and now pumps out an impressive 700hp. The Nissan GT-R in this video has also undergone some fairly significant performance upgrades thanks to an ECU tune, new exhaust, injectors and intakes. Unfortunately, no horsepower figures have been released for the Nissan GT-R.
Nevertheless, these two cars make for a one-minute video well worth watching!