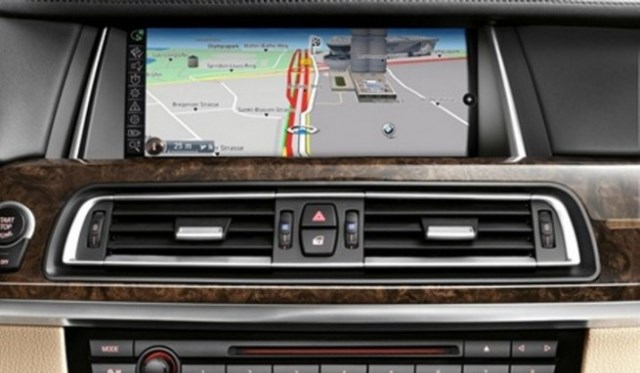 The 2013 Consumer Electronics Show (CES) was on at Las Vegas between January 8 to 11. It's in this show that Harman, a premium global audio and infotainment group was showcasing the infotainment system for BMW marking its US launch. With upgradable software, it's showing inside a BMW 3-Series at the Harman booth.
Working with BMW, Harman has introduced new features to the system and they include the special "birds-eye" view with realistic 3D city models and weather information. The display features a high-resolution 1280×480 display mated to a 1.3GHz processor to provide sharp clarity. Harman also created a human machine interface (HMI) that supports 3D menus and this is supposed to minimize driver distractions.
Harman has ensured that the driver can access a number of networks such as Facebook, short emails, texts or voice memos not to mention internet radio, all which can be accessed by touch. This latest premium infotainment by Harman will be available for the 7, 5 and 3-series vehicles.