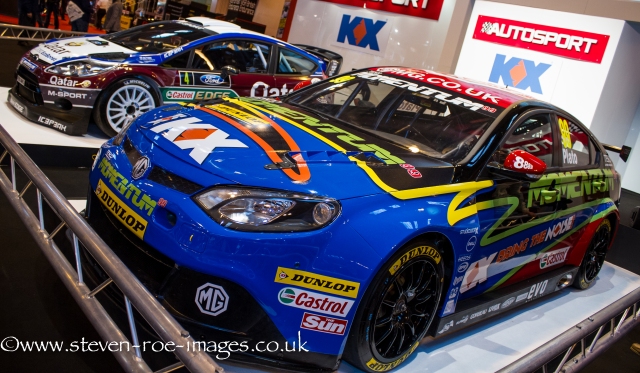 With the start of the racing season a matter of weeks away. Autosport International 2013 show was the perfect place to get any BTCC car enthusiast's juices flowing. The show had a wide range of race cars on display including a selection of BTCC cars.
The BTCC is a very exciting and competitive championship within the United kingdom and the 2012 season was no different to any other. The season went down to the wire at the Brands Hatch finale.
The 2012 BTCC Winner was Gordon Shedden and his Honda Civic car was on display alongside Rob Austin's Wix Racing Audi A4 which looked stunning positioned under the replica Dunlop bridge. Jason Plato's MG KX Momentum Racing MG6 GT was situated on the Autosport stage. Other BTCC cars on display were Matt Neal's Honda Civic and Dan Welch's Proton Persona.
Throughout the weekend fans of the British Series can meet some of the racers in person for photos and autographs.
Ian France Autosport International show director said:
The popularity of the Dunlop MSA British Touring Car Championship has never been in question, and we're excited about showcasing such a comprehensive collection of cars from the series at Autosport International, along with giving fans the opportunity to meet top-line drivers including champions Gordon Shedden, Matt Neal and Jason Plato.