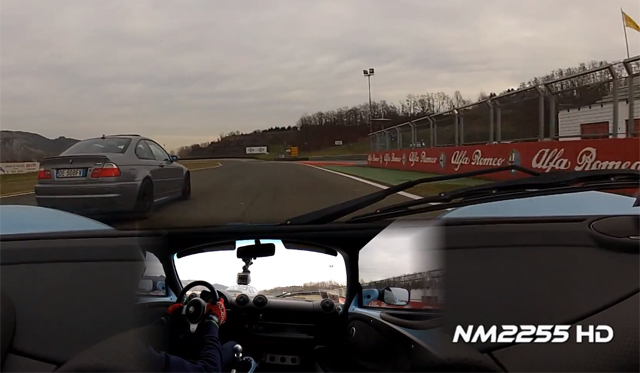 NM2255 on YouTube recently released a video of himself, tearing up the Varano de Melegari International Circuit in his unique, sky blue 2011 Lotus Elise Club racer fitted with road tires and stock suspension set up specifically for track driving.
Filmed from two interior mounted cameras (one near the passenger headrest and one on the dashboard) the following video gives us a great insight into the speed which the Lotus Elise can carry into the corners on this tricky circuit while also helping to nicely capture the ripping exhaust note produced by the car's 1.6 liter four-cylinder engine.
The Lotus Elise Club Racer is powered by the same 1.6 liter engine seen in the base Elise and produces an equal 134hp at 6,800rpm and 118lb-ft of torque at 4,400rpm. However, thanks to the lightweight body of the car, it can reach 100km/h in just 6.7 seconds.