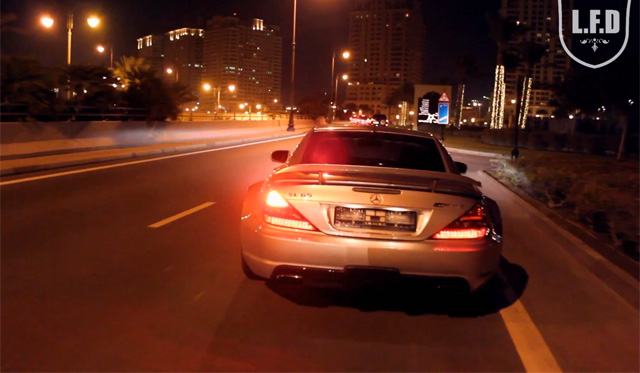 If a spiritual home of the supercar were to exist, the country of Qatar would certainly be a solid contender. With oil, comes money. And with money comes the means by which to fund every little boys supercar habit. Which is fantastic for us.
In a country as dense with supercars and sand storms as Qatar, it becomes a full-time job keeping the dirt and dust off any car, not to mention a supercar. London's Finest Detailing, a Qatar (and London) based detailing company released a highly stylized piece of cinematography documenting their detailing process on some of the world's finest performance cars. The video has a plethora of supercar eye-candy on display, featuring everything from a BMW M5 and Rolls-Royce Phantom Drophead to the truly magnificent Mercedes-Benz SL65 Black Series.
Check out the video. Sure, the cars aren't anything new around here, but the cinematography adds an elegant touch not usually seen in these types of videos. London's Finest Detailing runs detailing operations out of London, England and Doha, Qatar – both supercar meccas in their own right.