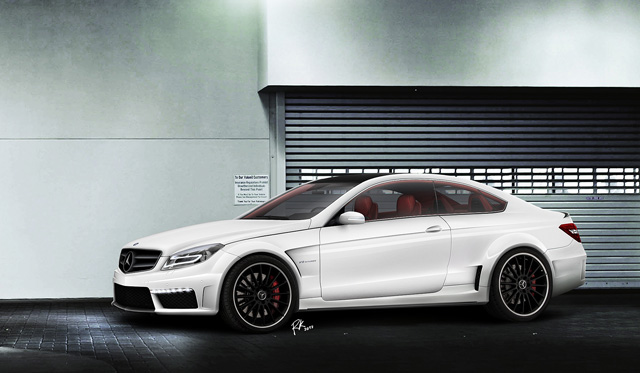 Every once in a while, we here at GTSpirit get a talented reader, keen enough with computers to create a concept car of their very own. Today was one of those days. Reader Raphael has created his own concept version of what a future AMG Mercedes could look like.
According to Raphael, the CE63 Concept is a mix between C and E-class coupes. As you can see from the render, styling cues are brought from both Mercedes designations, including a lowered, AMG inspired stance coupled with black rims (no word on size, we're guessing 20 inch). The render, as far as we can make out, is equipped with a suitably AMG style engine – a V8 bi-turbo.
[Gallery not found]
Admittedly in coupe form, the CE63 doesn't look all that dissimilar from the current model year C and E class coupes it is based on; a quick glance wouldn't give away that this is anything but a factory Mercedes mock-up. Whether that's a good thing or not, is up to personal preference. With Mercedes not being known for outrageous design studies, for all intents and purposes, this does look like something Mercedes would release as a concept.
You can check out some of Raphael's other work on his Facebook page. Meanwhile, take a look at his concept and tell us your thoughts in the comments below. We like its potential.