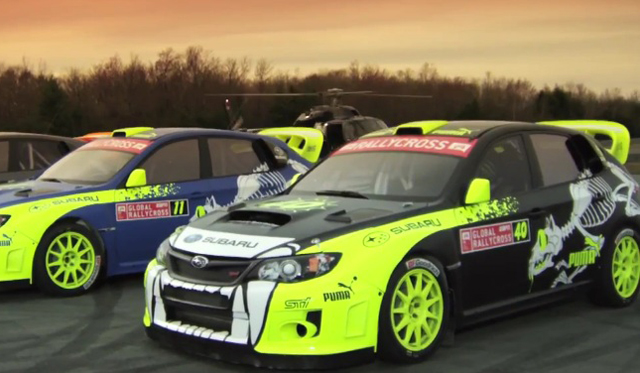 In the past few years, Global Rally Cross (GRC) has gone onto become one of the fastest growing motorsports in the world thanks in part to the famous faces competing in the series, but largely due to its high intensity racing and short, tight and tricky circuits.
Additionally, Global Rally Cross combines various elements from a selection of motorsports, including drift, gymkhana, and traditional forms of rallying. And in order to increase the popularity of the series while also helping to ensure its long-term future, GRC is set to introducing a new "Lites" class which will begin competing around the world in GRC events this year.
The Lites are set to be built by Olsberg Motorsport Evolution (OME) and will be naturally-aspirated units mated to sequential transmission, fully adjustable suspension and of course an advanced all-wheel drive system.
Unfortunately, OME has yet to reveal horsepower details about the new Lites but they'll be significantly underpowered compared to the class-leading 600hp Supercar class racers.
[Via Motor Authority]