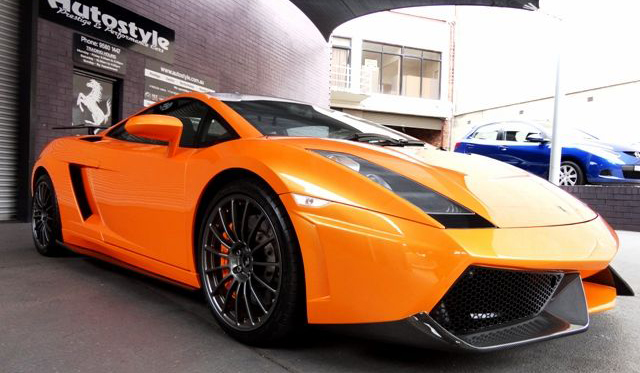 For any prospecting Australian Lamborghini owners out there, we may have the perfect example for you! The following 2004 Lamborghini Gallardo coupe was recently spotted on local sale website Trading Post, and features a selection of unique aftermarket and OEM components which unquestionably make it one of the most unique and exclusive Gallardo's not only in the large island nation, but in the entire world!
From the front, it's immediately apparent that this is no ordinary Gallardo. First and foremost, it features the carbon fiber front bumper of the LP560-4 and the wheels off the Superleggera.
However, the back is where the rear action happens. It features a Superleggera carbon fiber rear boot lid with the clear engine cover and then a custom aftermarket rear wing. It then features a complete 2012 rear including rear lights, and carbon fiber rear diffuser and a sports exhaust with quad pipes.
The car has travelled just 30,000km and features the stock 5.0 liter V10 500 horsepower engine of the standard 2004 car and is up for sale at just $197,990 AUD.