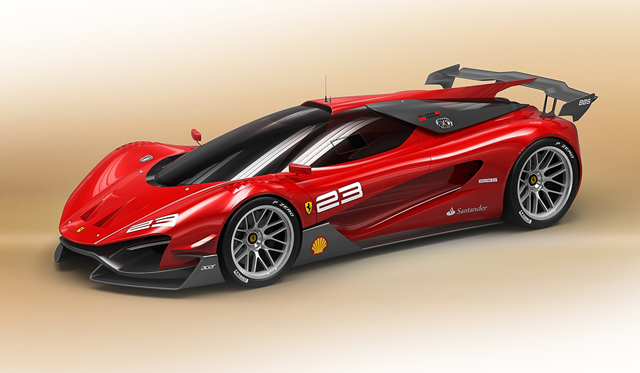 We previewed Samir Sadikhov's Ferrari Xezri back in 2011 when his design concept took the second prize in Ferrari's World Design Contest.
Well since then, Samir Sadikhov has been busy at work creating a racing version of his design study, currently dubbed the Xezri Competizione.
Taking clear inspiration from Formula One cars of 2010 and Audi LMP1 cars with the large rear fin, the Xezri Competizione is unquestionably one of the most impressive Ferrari design concepts we've ever laid eyes on. And that's saying a lot considering just how many Ferrari renderings there are out there.
If the concept wasn't enough by itself, you'll be pleased to know that Samir Sadikhov rendered his concept racer from every conceivable angle and it wouldn't be surprising if endurance racers in the future didn't look similar to this particular car.