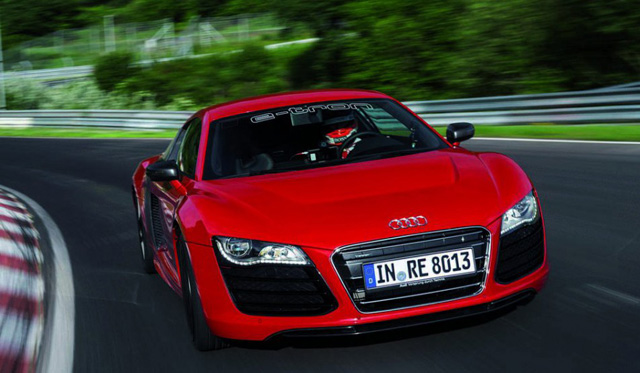 In a scene all too similar to the cancellation of the Jaguar C-X75, an Audi spokesmen has confirmed that production of the Audi R8 E-Tron has been axed just hours after news first broke suggesting that the car was in fact about to undergo greater development before an official launch.
While speaking with an Audi spokesperson, Auto Express quotes that Audi have "already built ten cars which are being evaluated internally." The employee then went on to state that the production of the car had been scrapped because the German company are "concerned about the limited range of pure electric cars with existing battery technology".
However, the spokesperson then revealed that "once technology improves who knows, never say never".
This news is a real shame as the development of the Audi R8 E-tron has been going on for well over four years and numerous concepts have been released during this time. Despite this however, some technologies developed for the R8 E-Tron will inevitably be passed onto future Audi models.