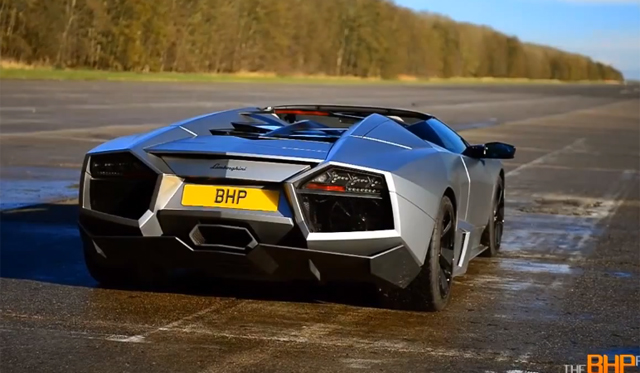 In order to kick off new automotive web-series The BHP Project the team decided to begin the series with a bang by reviewing none other than the ultra-rare Lamborghini Reventon Roadster.
The Reventon Roadster debuted at the 2009 Frankfurt Motor Show, exactly two years after the debut of its coupe brother and was limited to just 15 units worldwide. Consequently, it's one of the rarest supercars in the world and The BHP Project actually drove a right-hand drive Reventon Roadster to which only three were ever produced.
http://youtu.be/hB5RDotbNlc
Unless you've been living under a rock since the debut of the Reventon Roadster in 2009, you'll be aware that it features the same 6.5 liter 670hp V12 engine first utilised in the Murcielago LP670-4 SV can hit 62mph in just 3.3 seconds before hitting a top speed of 205mph.