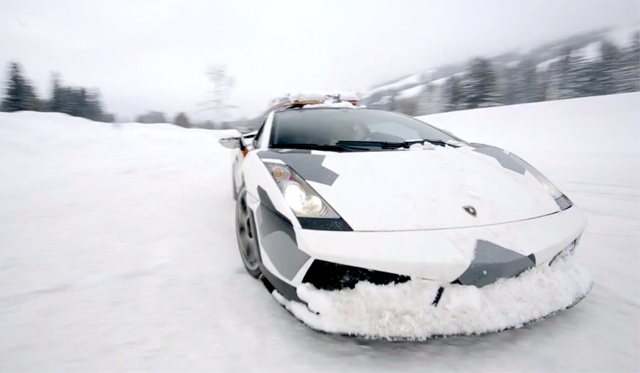 It's no secret that professional freestyle skier Jon Olsson loves Lamborghinis. Hell, he drove his ski-laden Gallardo over 21,000 kilometers in just four months last year, even taking it on the infamous Gumball 3000.
Now, he has upped the ante — again. In a video recently released on his blog, Olsson is seen hooning the very same ski-prepped Gallardo we reported on early last year.
From the looks of it, Olsson feels his Gallardo is a natural substitute for a snowplow and shovel. The result of which is some spectacular winter hoonage. Being buried under a few feet of snow seems only a little obstacle for the Gallardo and Olssson, who puts on a gratuitous display of snow drifting after the car is released from its momentary hibernation.
Olsson is also the proud owner of a menacingly powerful PPI Design Razor R8 GT. No word on whether he uses it as a snowplow, as well. We can only hope! You can check out more of Olsson's shenanigans on his YouTube page, or by checking out our previous reports on his outings, here. Check out the video below for some of Olsson's signature Italian-ice action.