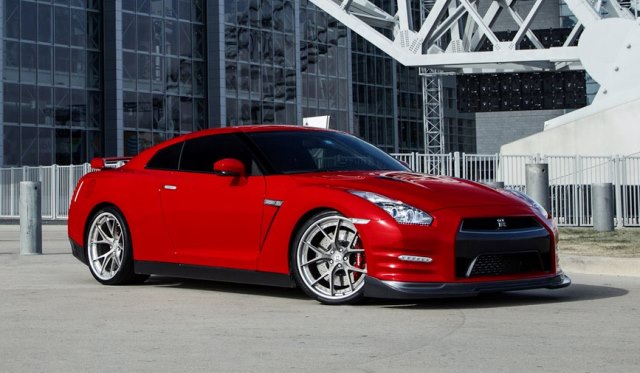 Jotech Motorsports has finished on a project based upon a Nissan GT-R with their stage 3 tuning package. The GT-R was made for the Dallas Cowboys' Gerald Sensabaugh.
The Stage 3 package utilizes two of the best bolt-on turbo kits available from HKS or GReddy along with the best GReddy XL Intercooler kit on the market. This kit comes complete with polised aluminum piping, GReddy Type RS blow-off valves and all fittings and hardware included. All turbo components will be wrapped and equipped with DEI turbo blankets.
Custom tuning is done via Cobb AccessPort #006 with TCM capability. The GT-R's fuel system was also upgraded with 1,000CC Injectors, HKS twin fuel pumps, and HKS Iridium Colder Spark Plugs. The total wheel horsepower is around 680-700whp on 93 OCT.
Jotech also fitted the GT-R with HRE Series S101 wheels that come with a custom finish complementing its red body.