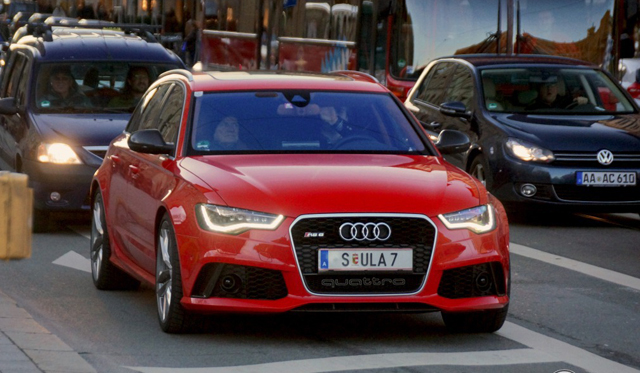 The 2013 Audi RS6 Avant was recently captured for the first time in Munich, Germany with none other than Austrian business magnate and billionaire Ferdinand Piëch in the passenger seat!
For those of you not in the know, Piëch is the chairman of the supervisory board of the Volkswagen Group and is in fact a grandson of Porsche founder, Ferdinand Porsche and has played a key role in the development of supercars such as the Lamborghini Gallardo, Audi R8 and the all-conquering Bugatti Veyron.
As a little reminder, the new Audi RS6 Avant features a 4.0 liter twin-turbocharged V8 engine producing 560hp between 5,700rpm and 6,700rpm and 700Nm of torque being available between 1,750rpm and 5,500rpm helping to rocket the heavy sedan to 100km/h in just 3.9 seconds and onto a top speed of 305km/h.
[Via Autogespot]