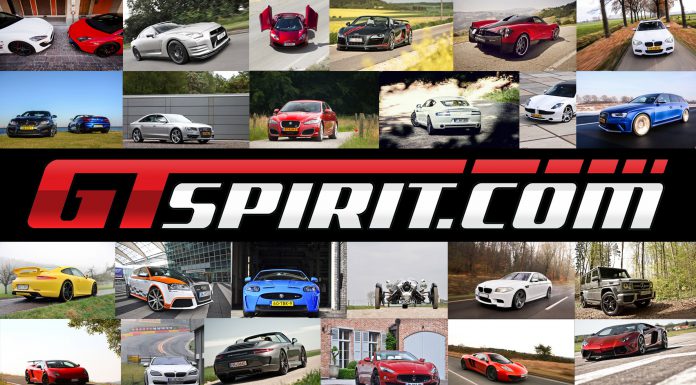 We are very pleased to welcome you to the new GTspirit! After months of development and testing we are ready to start the new year in style. Before I talk you through the most important changes and philosophy behind the new website I like to give a shout out to a few people and websites that formed great support and inspiration in every step of the process!
First of all a big thanks to our loyal fans and readers for continuous feedback and support, thanks to our friends at Jalopnik and BMWblog for the design inspiration, thanks to Vellance for their excellent hosting support, thanks to Philipp Löhmann for the awesome header images, thanks to JBL and Pagani Automobili for the competition prizes (more on that soon!) and last but not least thanks to our developers and GTspirit team!
So what's new?
With the years not only our audience grew but also our daily flow of articles. This meant that we had to look for different ways you, as our reader, can consume this news without some gems passing by unnoticed. The most important additions are the 'timeline' in the sidebar on every page, which allows you to quickly scroll through our latest articles, and a homepage with four different tabs that each represent a different view.
The tab that you will see when you first open the new GTspirit is the Top News tab, here you find the latest articles grouped by categories like Car News, Tuning News, Road Tests and Videos. The second tab shows the latest articles by date and the third tab is for people who enjoyed our old homepage more. The video tab obviously only shows an overview of the latest videos. Whatever view you prefer our website will remember your choice and open with your favorite tab even after you have closed your browser!
A big wish from many of our fans and readers were larger photos, so our articles now feature larger photos, many of which can be enlarged to their original size by clicking on them. And it is now also possible to comment and share individual pictures in our gallery. In the meantime we also launched our 2013 Event Calendar and the 2012 GTspirit Award Nominees!
GTspirit wouldn't be the same without the input and support from the many car photographers around the world, so in the new design we give something back to them and they will be mentioned with a link to their website, Flickr or Facebook page directly underneath the article and photos in our galleries. Make sure to check their pages out!
With the redesign we strived to make GTspirit as clean and user-friendly as possible and we hope you enjoy the new layout and check back regularly! To make it easier to comment we have added Facebook Comments, so we look forward to hear from all our Facebook fans what they think! And our regular Facebook fans might have seen it already but the next step for us is to better cater for those of you who like to check GTspirit.com from a mobile device so stay tuned for more, much more!
Last year GTspirit recorded an exceptional year with triple digit growth and the unique visitors and pageviews going into the tens of millions. Our loyal community on Facebook further grew from just over 10,000 on January 1st 2012 to 150,000+ on January 1st 2013. We are very pleased that you are one of the visitors we have welcomed on our new site and we look forward to 2013!