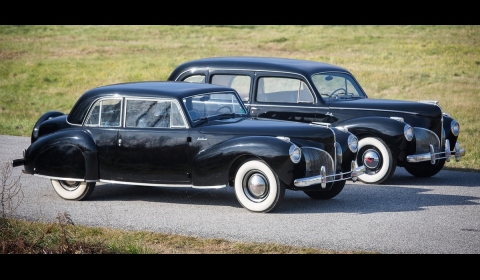 Two Lincolns that were used in the 1972 film, The Godfather will be up for auction at the Bonhams Scottsdale auction which will take place on January 17 at the Westin Kierland Resort & Spa in Arizona. The 1941 Lincoln Continental Coupe and 1941 Lincoln Custom Limousine are among the 850 Continental coupes and 295 Custom limousines that year.
The Continental Coupe at hand is one of the three used in the film, the other two having been destroyed. It was owned by Eugene Beardslee of Brookville a private car collector who would later acquire the limousine before his death in 2000. Both cars feature Lincoln's 120hp 292cu inch flathead V12 engine.
Below is a clip from the movie showing the two Lincolns with one been driven by Sonny.