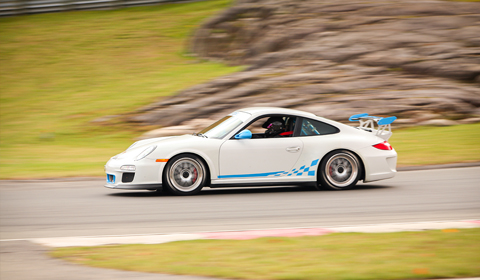 Since the year is halting to an end, we thought we'd share with you some track racing that happened in Tremblant, Quebec, about 130 kilometers (81 mi) north-west of Montreal in Canada, before the snow started racking in.
Taking place in the mountains of Tremblant, Quebec, the scenery is absolutely stunning to look at, especially with the leaves on the trees glimmering with a rich orange and yellow.
The cars going around the track are truly cars fitted to the racing track; from Porsche 911 GT3s, to Dodge Viper ACRs. Every type of car enthusiast will absolutely love these images.