The Chinese customer driving this white Lamborghini Gallardo Spyder has a lot of explaining to do at the dealership where he borrowed the Italian sports car for a test drive.
The four-wheel-drive Gallardo Spyder was parked against a house after the driver lost control on rain soaked roads. The complete bodywork was wrecked and trees where detached from the ground when it skidded of the road.
It is sad to see the roadster in such a condition.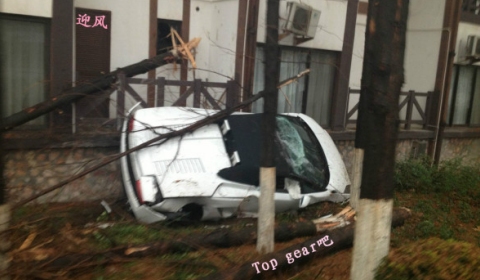 [Via WreckedExotics.com]