Jay Z and Kanye West just bought Rihanna a silver Porsche 911 Turbo S from the Beverly Hills Porsche dealership. It features a black bow that reads Roc Nation on the hood. To show her joy she jumped unto instagram where she posted several photos.
In a statement the recording artist said,
Thank you to my Roc brothers! I love you guys, y'all crazy for getting me this bad… and… All I see is signs, all I see is dolla $ign$ Yess Gurrl!! Dolla signs indeed!!!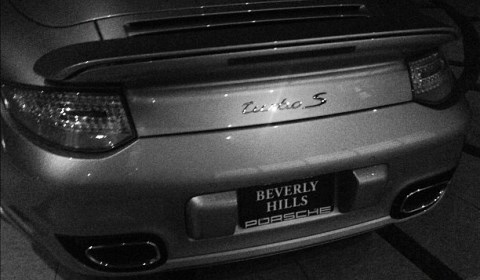 Just a recap, this Porsche 911 Turbo S features a 3.8 liter flat-six cylinder engine developing 530hp at 6,250-6,750rpm and a torque of 516lb-ft from 2,100-4,250rpm. A brand new one costs $ 160,700.