Forge Motorsport has released a piston dump valve and fitting kit for the Audi TTRS and RS3 models. Forge has developed this valve kit for those who have tuned, or plan to tune, their vehicles in excess of 450bhp.
During testing at this level of output, it became apparent that cars over 450bhp were randomly getting errors from the stock solenoid valve not functioning. This issue is a direct result of the stock valve being unable to move the amount of air it needed to when the boost levels are set to the parameters needed for that power output. This then leads to the ECU seeing too great a positive boost in the MAP readings between gear-changes and assuming the stock valve wasn't functioning correctly.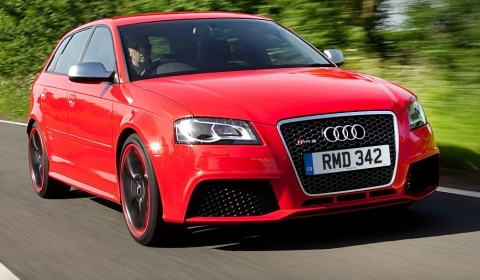 After evaluation, Forge's design team also noted that the aperture in stock 'elbow' would also be way too small to achieve the kind of flow characteristics required to hit those figures, so started with a 'clean sheet' design to allow them to include a much larger dump valve port.
The result is a custom-built system that has been conceived and executed in-house. Not only does this solve the flow issues and accept the vastly superior Forge valve, but Forge engineers were also able to improve the internal flow design of the new part, removing restriction and increasing efficiency at the same time.
Forge kits complete with all techincal parts needed to fit the kit. This new upgrade will bolt on as a simple and direct replacement for the OEM parts. The kit is finished in factory black and is priced at £332.50 + VAT.