RSR Nurburg, or Ron Simons Racing, are going to kick off 2013 with two killer track days at the Ascari Race Resort and Circuit Portimao with a new three day, three night package that enables all participants to experience these world class racing facilities as well as the twisty and mountainous roads between the two circuits.
RSR offers a selection of ten different supercars which each participant will be able to experience over the three days, including the Ferrari 458 Italia, BAC Mono, Nissan GT-R and Porsche 911 GT3 RS under package Option 1.
Alternatively, RSR also allows a selection of other supercars to be hired for all three days with a Renault Megane RS265 starting at €3,998 and the Mercedes-Benz SLS AMG, BAC Mono and Lamborghini Gallardo LP560-4 being the most expensive at €11,990 for package Option 2.
Alternatively, the final option enables you to bring your own car to the event.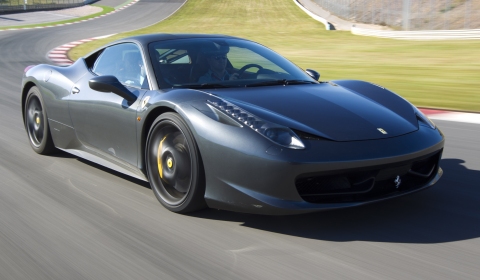 Scheduled to take place from the 20th to the 22nd of March 2013, the package costs €4,950 per person for Option 1, varies between €3,998 and €11,990 for Option 2 and is just €2,995 for Option 3. Places are extremely limited with only fourty car entries permitted so if this package interests you be sure to book through RSR Nurburg's website!