Between 1974 and 1990, Lamborghini produced 2,042 examples of its Miura successor. The Countach was powered by V12 engines throughout its production run, with incremental increases in displacement, culminating in the sublime 5.2 liter V12 found in the Quattrovalvole model.
Even with over 2,000 examples of the Countach rolling out of the factory in Bologna, only one was made specifically for racing legend Mario Andretti. In 1987, a special Countach Quattrovalvole was made especially for Andretti to hoon around when he wasn't winning championships.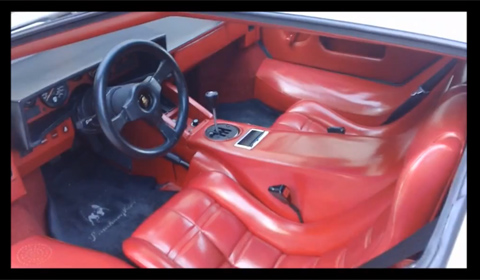 Well-known Lambo collector Allan Lambo was lucky enough to purchase the 1987 Quattrovalvole after its two-decade long stint in the hands of a private collector. According to his YouTube video, he then sent the car to Evans Automotive in the United States for a full top-down restoration. The results are quite stunning.
As far as we can tell, this is not the same former-Andretti-owned Lambo that was wrecked by a delivery truck driver back in 2009, but we'll look into it further to confirm. Check out the video below!