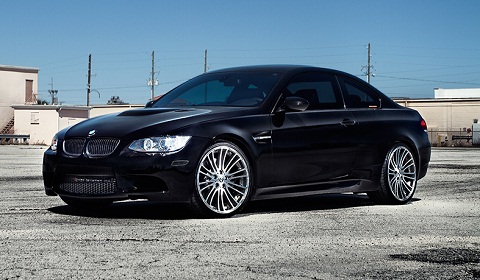 The United States has one of the best tuning cultures in the world, we've proved that several times. Today we have a BMW M3 project to present you with via Florida-based tuning company PSI. This particular car uses a variety of different high quality brands ranging from G-Power, Eibach and Akrapovic.
The car features a G-Power SKII CS supercharger kit. It raises horsepower by 180hp up to 600hp. Suspension components are Eibach Race Springs which control the movement of the G-Power 20 inch Silverstone Wheels. The M3 also gets an Akrapovic Evolution Exhaust System, VEI Gauges (AFR, Boost, Water Temp), 3D Design Gauge Pod and Custom Painted end tanks (to match the G-Power manifold).
The photos were shot by Garrett Wade Photography.
[Via BMW Blog]