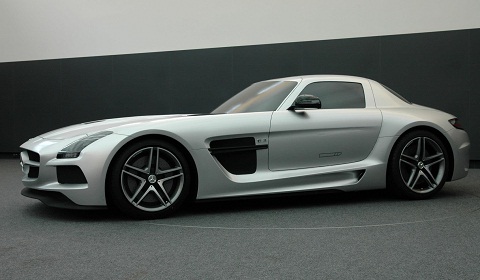 Mercedes-Benz AMG recently offered fans a pictural insight into the design process for the 2013 Mercedes-Benz SLS AMG Black Series. It is not often that we get to see some of the content they had to offer. That's why we've taken it from their Facebook page to share with you on our frontpage!
The gallery below demonstrates the initial steps in the process. The design moves from the sketch stage, in which designers are free to do what they like. Then the designs are rendered which adds a bit more life to the process.
The rendered designs are submitted by a variety of different designers and a final design is eventually chosen. The next phase is the construction of a clay model which then gets covered in foil and displayed to the people who make the decisions.
The next stage is to optimise the design. This involves many different departments perfecting different aspects of the car; both aesthetic and technical. The design is then digitised using a 3D scanner and further checks are carried out.