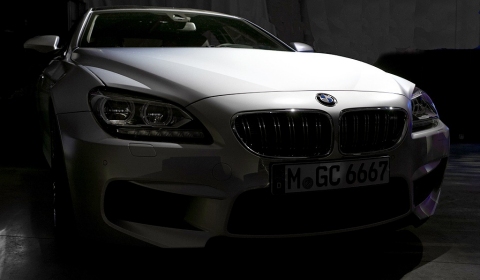 BMW has released more official photos of their upcoming 2013 BMW M6 Gran Coupe. The series of teaser shots were released following the publication of a gallery of smartphone cameraphotos yesterday showing the new four-door M Power family member at a private event.
The silver M-model displayed at the event has 20 inch 'diamond-cut' alloy wheels and the track-focused M ceramic brakes. The front and rear bumpers are lifted straight from the M6 coupe and convertible.
The M6 Gran Coupe will go on sale in Summer of 2013, while the official web debut will take place next month. The public debut will be in January at the 2013 Detroit Motor Show. The base price of the M6 Gran Coupe will be around $120,000.