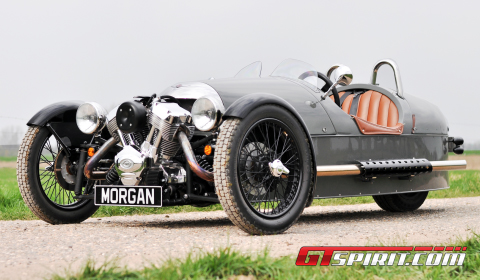 UK car maker Morgan has added a suspension upgrade to its 3 Wheeler after a suspension failure during a track test by UK magazine Autocar. During the incident at a track, the front wishbones were bent and a front wheel detached.
Morgan's response was clear; the lower wishbone failed because it had been weakened during previous track use. The wishbones' failure under braking preceded the top and bottom ball joints detaching, which left the right front wheel loose. It grounded the chassis, which seriously damaged the car and made steering impossible.
According to the UK maker, the setup has suitably designed for their intended purpose, but that if the owner pushes it beyond the limits of normal road/sport driving for instance, track days, off-road driving and accidental high impacts, the wishbones may get damaged. If not replaced, a subsequent total failure similar to that of the test car could occur.
The Morgan 3 Wheeler has new and improved wishbones with an increased strength by 20 per cent. Morgan will supply new lower wishbones free to existing owners who want them. They will take an hour to fit, but Morgan will not issue a recall.